My Team
It takes a team to deliver a high level of service to each client, and Dan's team aims to provide each individual with the confidence that their financial needs for their family or business have been met. Dan has a dedicated and ambitious team to assist with appointments, account changes, submitting claims or any other request. Please contact us today and we will respond promptly.
---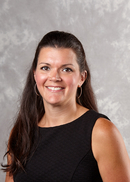 Denise Janecek
Director of Operations and Client Service
Office 262-439-6092

Denise graduated from the University of Wisconsin-Milwaukee with a Bachelor's degree in Finance and Marketing.  Prior to joining Dan's team in 2018, Denise worked for Northwestern Mutual for 10 years.  Denise is the Director of Operations and is also responsible for Investment Operations as well as Financial Planning and Client Service.  Denise resides in Muskego with her family and enjoys outdoor sports and travel.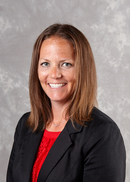 Sarah E Krivos
Business Manager
Office 414-745-1461

Sarah began her career with Northwestern Mutual in 2003.  She has held numerous roles during her tenure including Financial Representative Assistant, Director of Recruiting and Director of Operations.  She is currently the Director of Finance and Business Manager for Northwestern Mutual - Elm Grove.  Sarah has a Bachelor's degree from the University of Wisconsin-Madison and a Master of Business Administration degree from Marquette University. 
Jeni K Pavlovich
Financial Planning Assistant
Office 262-786-5433

Jeni graduated from Carroll University with a Bachelor's Degree in Liberal Studies.  Prior to joining Northwestern Mutual in 2018, Jeni worked as an Office Manager for a national non-profit and has been a certified personal trainer since 2007.  Working one-on-one with people is where she thrives.  Jeni is responsible for supporting new Financial Representatives as well as assisting with office operations and client service.  Jeni enjoys spending time with her husband, biking, walking and hiking.